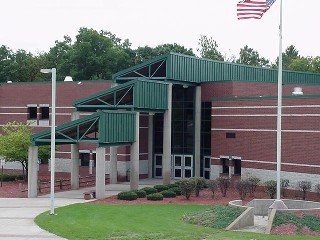 Comstock Park High School
We, the staff of Comstock Park High School, in partnership with the community and students, are dedicated to developing productive citizens by:
Educating all students to actively acquire skills and knowledge through academic, physical, social, and cultural activities; and
Equipping all students to achieve their potential, cope with change, and produce quality products.
Upcoming Events ......... Winter Vacation December 22nd through January 6th. Enjoy!!
News & Announcements
December 12, 2018
Winter Vacation - December 22nd - January 6th, 2019 Happy Holidays!
August 27, 2018
Daily Announcements
August 16, 2018
2017-18 Honor Roll - 2nd Semester