Welcome to Mill Creek Middle School
The mission of Mill Creek Middle School staff is to prepare students for adolescence and high school years while educating them to become life-long learners.
Mill Creek's Goals
End of year 8th grade students ready to take Algebra 1
All students proficient with grade level vocabulary
Clear and concise communication between school and home
Upcoming Events
_____________________________________________________________
7/8ers Football Information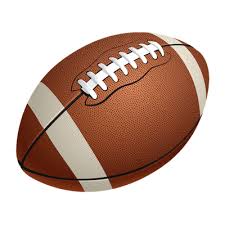 The practice schedule is below:
Aug 13th – 15th – Conditioning Practices 6pm-8pm (shorts, t-shirts and football shoes only)
August 16th – Equipment Handout
8th grade 4:30-5:30 PM
7th Grade 5:30-6:30 PM
August 20th and 21st – Helmets only 6-8 pm
August 22nd and 23rd – Helmets only 3:30-5:00pm
August 24th – Full Pads 4pm – 6pm
All practices will be at Mill Creek Middle School.
Coach email: coachjpefley@gmail.com
_______________________________________________________
Volleyball & Cross Country
First Practice will be on Tuesday, September 4.
You must have your Gold Participation Pass in to your coach before you can attend practice!
Mill Creek News
____________________________________________________________
BACK TO SCHOOL SUPPLIES LIST
/downloads/mill_creek_middle/mill_creek_supply_list.pdf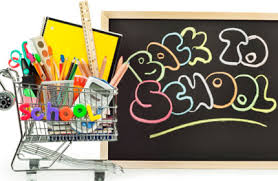 Mill Creek Entrances
Have you ever wondered "How do I get in that school? There are so many doors!" Hopefully the map below can help.
All students being dropped off before school and/or picked up after school should use the SCHOOL STREET parking lot. This is for all grades. No students should ever be dropped off or picked up in the Office parking lot.
The Betty Street parking lot is for buses only.
During the school day the only door that is unlocked is the Betty St office. Our office hours are 7:00 - 3:15.
Mill Creek Middle School
100 Betty Street NE
Comstock Park, MI 49321
Phone: (616) 254-5100
Fax: (616) 785-2464
Front Office

School Hours 7:30 - 2:20
Half Day Dismissal 10:50
Office Hours 7:00 - 3:15
Jennifer Zalinski is our Board of Education Building Liaison for the 2018-19 school year.
Upcoming Events
AUGUST
16 - Late night registration until 7:00pm
22 - Student Visitation/Locker check, 12pm-6pm
27 - First Day of School!
30 - 1/2 Day
31 - No School
SEPTEMBER
3 - No School
4 - First practices for Volleyball & Cross Country
6 - Open House - 5:00pm-7:00pm
20 - Picture Day
21 - Homecoming

Information about these events will appear to the right as it becomes available. These dates are subject to change.

Sports Schedules
(Revised 6/5/2018)