Welcome to Stoney Creek Elementary
Stoney Creek Elementary is an early elementary implementing the "Leader in Me." Together with the "Leader in Me" we are working on growing kind hearts and minds while inspiring personal success!
The staff, parents, and educational community of Stoney Creek Elementary School are proud to welcome all who enter our school.
We are committed to teaching the academic and social skills necessary for life-long learning.
We will maintain a safe, nurturing environment in which we will provide a diverse and meaningful instructional program that enables all students to succeed.
Stoney Creek Reminders
Doors open for breakfast at 8:05 am and for the playground area at 8:10 am.
Upcoming Events
PARENT TEACHER CONFERENCES
Parent Teacher Conferences are Thursday, October 11, 2018 and Tuesday, October 16, 2018. Please go to the links below to sign up for your time to meet with your child's teacher.
Click here for Thursday, October 11, 2018.
Click here for Tuesday, October 16, 2018
We look forward to seeing you at Conferences!
Stoney Creek Leader In Me
Mrs. William's class has been talking about the first habit, Be Proactive. Here is a photo of some of the ways they plan on being proactive.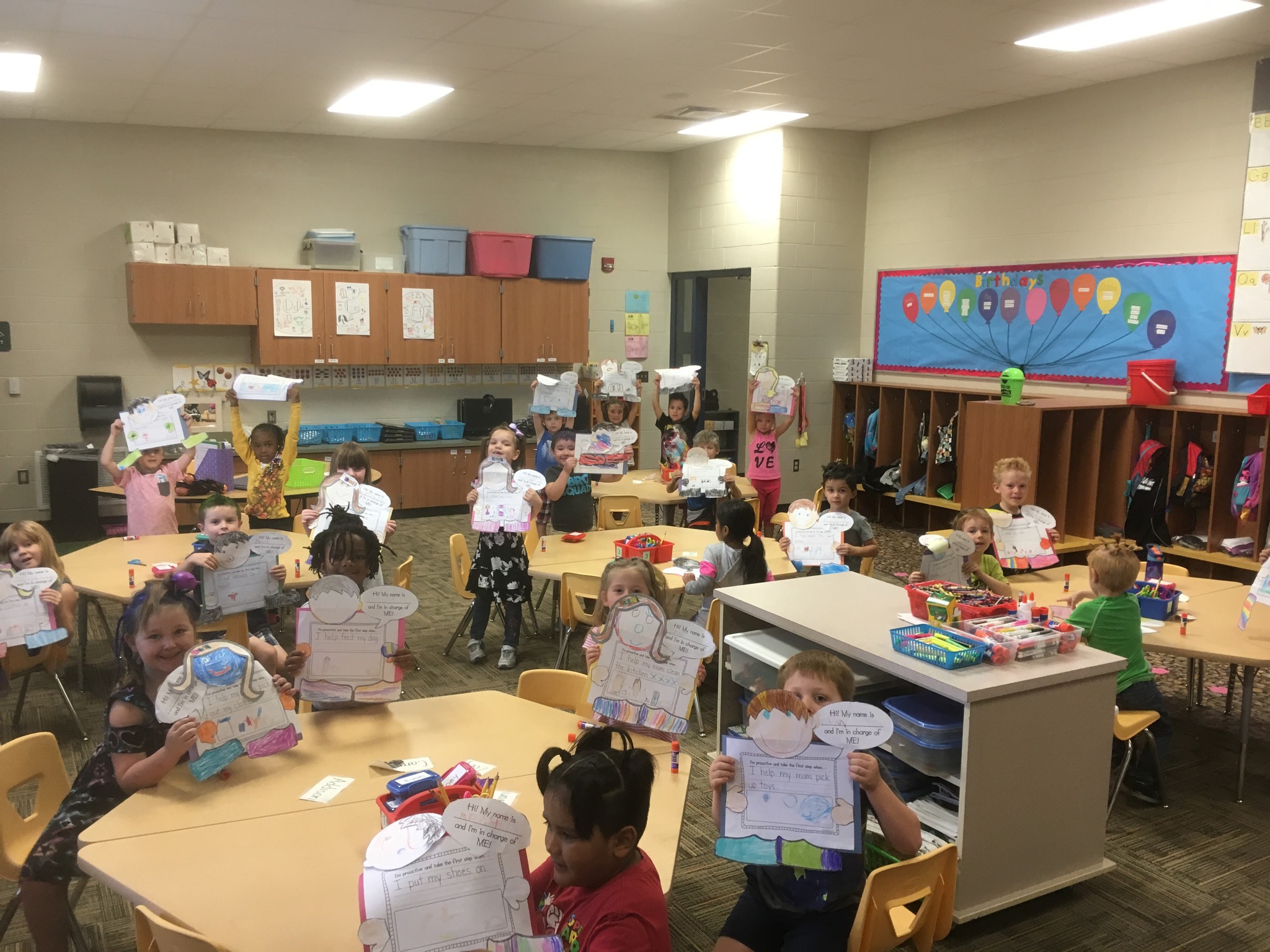 Annual Education Report
BOOK FAIR HELPERS NEEDED
The PTO is in need of helpers to work at the Book Fair October 10-17. Here is the link for the sign-ups. PTO BOOKFAIR SIGN UP.
Please remember that you have to have an approved Volunteer Application on file. If you have not filled one out, please click here.
Newsletters
Links to our Stoney Creek Newsletters for 2018-2019!

Spanish Newsletter 9/7/18
PTO 2018-2019
The PTO is in need of your help. Please see THIS FORM to see the many different ways you can get involved in the PTO. The form can be filled out and returned back to school.
Mark you calendar for the next PTO meeting, October 9, 2018 at 7:00 p.m.
PICTURE DAY Make up Day- Thursday, November 1, 2018
Please see the picture order form here. You can also order online at www.praterstudios.com.
BOOK FAIR
Stoney Creek Scholastic Book Fair is coming next week- -October 10th - October 16th! Your child will have a chance to browse / shop the book fair. There are many wonderful, age appropriate books available to your child.
We are also collecting loose change for the All for Books program. We use the money to buy books directly from the Book Fair to put in the Stoney Creek library. Scholastic will match the money donated from our program and provide books for charities of their choosing. Please consider donating--have your child sign the slip, it will be hung on the Book Fair door when they donate. We will also have coin day - this is where you can give your child your loose change and have them donate it to the "All for books" program.
Please see the fun coin schedule below.
Book Fair Hours:
Wed 10/10 8am-4pm (Penny Wednesday)
Thur 10/11 8am-4pm (Nickel Thursday)
Fri 10/12 8am 4pm (Dime Friday)
Mon 10/15 8am-4pm (Quarter Monday)
Tues 10/16 8am-4pm
Stoney Creek Mission:
Growing kind hearts & minds while inspiring personal success.
IMPORTANT INFORMATION
Attendance Line 254-5600 *Option 1
Hours: 8:30 am-3:20 pm
*Drop off is after 8:15 am because we don't have playground supervision earlier.
Half Day Dismissal 12:00 pm
Office Hours 7:45 am-4:15 pm
Breakfast Time 8:05 am