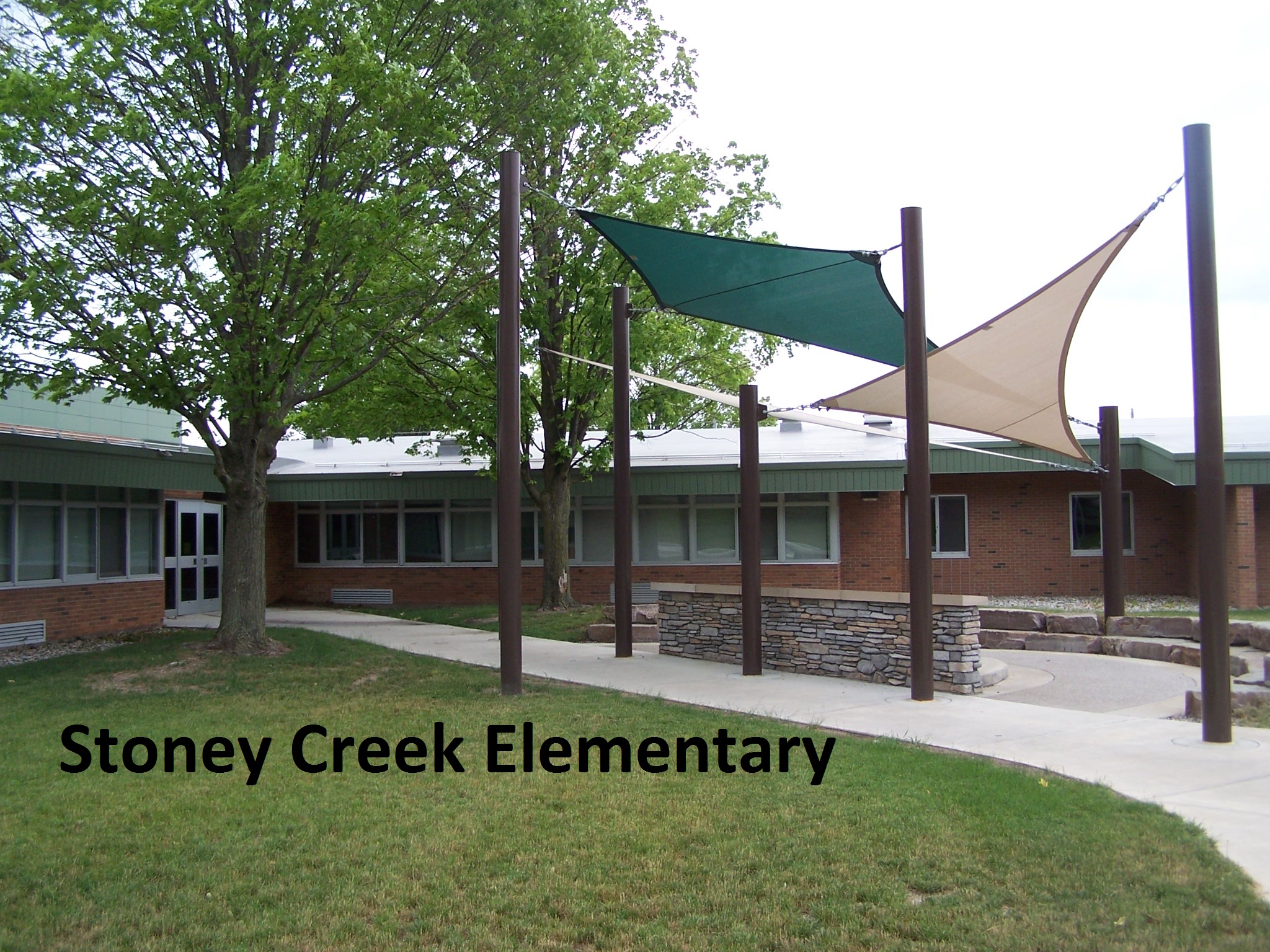 Welcome to Stoney Creek Elementary
Stoney Creek Elementary is an early elementary implementing the "Leader in Me." Together with the "Leader in Me" we are working to strengthen our mission of...Lead, Love and Learn Together!
The staff, parents, and educational community of Stoney Creek Elementary School are proud to welcome all who enter our school.
We are committed to teaching the academic and social skills necessary for life-long learning.
We will maintain a safe, nurturing environment in which we will provide a diverse and meaningful instructional program that enables all students to succeed.
Stoney Creek Returning Students
Students will not be assigned a classroom teacher until returning registration is complete. ​Please log in to your Powerschool parent account to complete the returning registration for each of your children. Once you are logged in to the portal, click on the "Returning Student Registration" link from the menu on the left and follow the prompts. Contact Lisa Nava at 254-5018 for issues accessing your account.
Welcome New Kindergarten Families!
We are glad you are here.
Reminders for the start of the school year. We have a staggered start for our Readiness Kindergarten and Kindergarten students.
Students with the last names beginning with A-L will ONLY come to school on Monday, August 27th and Tuesday, August 28th.

Students with the last names beginning with M-Z will ONLY attend school on Wednesday, August 29th and Thursday, August 30th. We dismiss on Thursday at 12:00 pm.

No School on Friday, August 31st or Monday September 3rd.
We are hoping to make this transition for all families a wonderful experience.
Upcoming Events
Open House
August 23, 4-6 PM
Teacher Names will be given out at Open House.
Transportation will also be available for bus times.
First Day of School is August 27th.
PICTURE DAY
Friday, September 21, 2018
Make up Day- Thursday, November 1, 2018
Annual Education Report
IMPORTANT INFORMATION
Attendance Line 254-5600 *Option 1
Hours: 8:30 am-3:20 pm
*Drop off is after 8:15 am because we don't have playground supervision earlier.
Half Day Dismissal 12:00 pm
Office Hours 7:45 am-4:15 pm
Breakfast Time 8:05 am