PowerSchool Parent Portal
Welcome to PowerSchool!
Click here to access the PowerSchool Parent Portal.
Please contact the individual building office for your child's access id and access password. If you have problems creating your account or if you have any questions, please e-mail lnava@cppschools.com.
Below is a quick reference card which may be helpful when creating your account.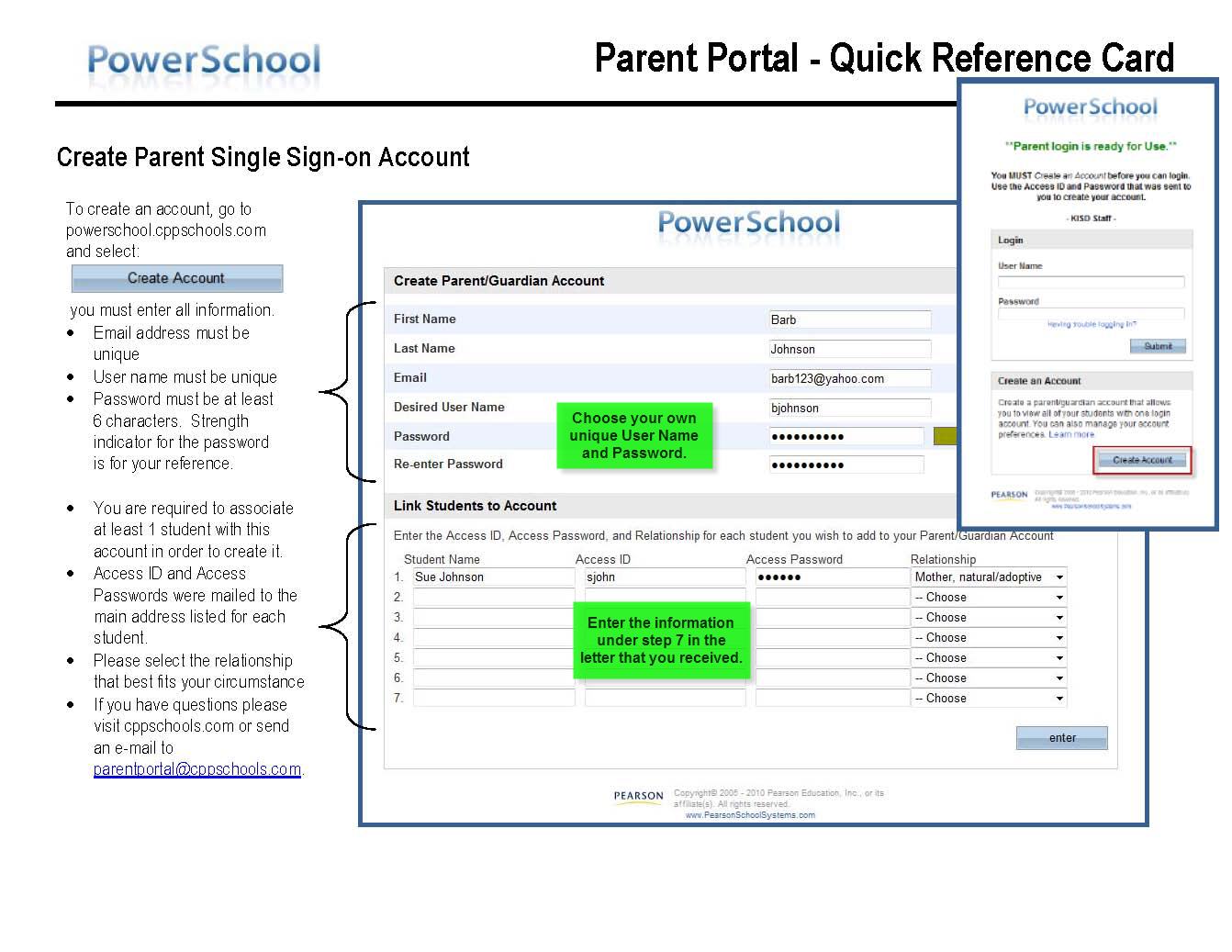 Please read the

Parent Portal User Guide. Please note that some of the options mentioned in the user guide are currently not available.
PowerSchool App for Parents
PowerSchool is now portable! The PowerSchool for Parents app is available for download on Google Play for Android devices as well as from the App Store for the iPhone®, iPad® or iPod touch®*.
Parents can easily view each child's progress in a single feed to check grades, review assignments, and more! Also included in both apps is the option for students and parents to share classroom information through Facebook and Twitter.
You can also use PowerSchool for Parents to register to receive email alerts for grades, attendance, assignments and more.
PowerSchool for Parents provides real-time access to:

Attendance
School Announcements
Assignments
Assignment Scores
Teacher Comments
Activities
Final Grades
Standards Scores
Citizenship Grades
Authentication through IdP (SAML)
Get the PowerSchool for Parents App for free:
PowerSchool for Parents is now available in the App Store!
iPhone - https://itunes.apple.com/app/id444983648
Android - https://play.google.com/store/apps/details?id=com.pearson.powerschool.android.parent
Getting Started

You must create your account first on a PC or MAC with an access code given to you by the school
Search for the APP - PowerSchool for Parents
Install the APP and then open it
School code - STBD
Put in your username and password