Welcome to Greenridge Early Childhood Center
Tuition Based Pre-School, Early Childhood Special Education, Great Start Readiness Program.
The staff of Greenridge Early Childhood Center, in partnership with students, parents, and the community, dedicates itself to providing a safe and nurturing environment. We believe that by encouraging creativity and independence, while developing academic and social skills, we will provide a strong foundation for future learning. Greenridge is a great place to start your child's educational journey!
Visit our Facebook Page!!
Greenridge Early Childhood Center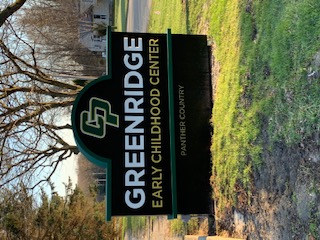 Are you interested in learning more about Comstock Park's Tuition Based Preschool Program?
IMPORTANT INFORMATION!
In order to practice safe social distancing, we are asking those who plan to participate in our Little Panther's Open House to sign up for a time slot. We have 3 and 4 year old half-day options and a full day option for our 4 year olds. Sign up for a time that aligns with your child's age, your desired program, and a time that works for you!
Guidelines:
1. Please wear a mask. If you do not have one available, we will have them for you.
2. Parents and our future Little Panther will be able to walk into the building. All siblings will need to remain outside. The playground will be available during our open house.
Resources

Elementary Technology Links Page