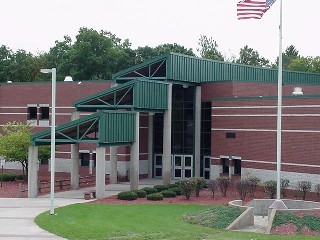 Comstock Park High School
We, the staff of Comstock Park High School, in partnership with the community and students, are dedicated to developing productive citizens by:
Educating all students to actively acquire skills and knowledge through academic, physical, social, and cultural activities; and
Equipping all students to achieve their potential, cope with change, and produce quality products.
News & Announcements
July 7, 2020
2020-21 Registration - August 17th, 18th, 19th, 20th, & 21st
July 7, 2020
First Day of School - August 31st, 2020
July 2, 2020
CPHS 2nd Semester Honor Roll
CP Seniors.............. CP Seniors.............. CP Seniors..............
Attention Seniors & Families,
All seniors should have received their graduation packet at the senior meeting or they should have picked up a packet in the office. At this point in time, you will be responsible to place your order online. To order from Jostens online you can click the link below.
Scholarship Opportunities............
The website below will be updated by the CPHS Counseling Office as local scholarhsip opportunities come in. Seniors should check this page regularly!
Click Here for CP Scholarships
IMPORTANT!!!!!!! Now's a good time for seniors to apply for college/trade school scholarships. Some deadlines have even been extended! Click below to apply.
Scholarships for 2020