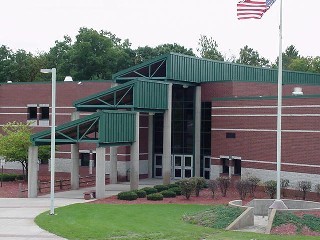 Comstock Park High School
We, the staff of Comstock Park High School, in partnership with the community and students, are dedicated to developing productive citizens by:
Educating all students to actively acquire skills and knowledge through academic, physical, social, and cultural activities; and
Equipping all students to achieve their potential, cope with change, and produce quality products.
Upcoming Events ......... Half Day on Friday, October 18th. Blood Drive on Thursday, Oct. 24th 8am-1pm, Red Ribbon Week starts on Monday, October 28th. FAFSA Workshop is Tuesday, October 29 @ 6:00pm.
News & Announcements
August 29, 2019
Honor Roll 2nd Semester 2018-19
August 26, 2019
Daily Announcements
June 26, 2019
2019-20 Important Dates