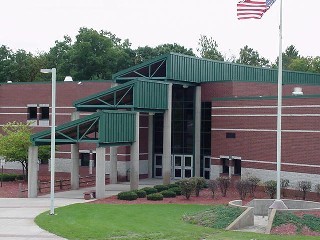 Comstock Park High School
We, the staff of Comstock Park High School, in partnership with the community and students, are dedicated to developing productive citizens by:
Educating all students to actively acquire skills and knowledge through academic, physical, social, and cultural activities; and
Equipping all students to achieve their potential, cope with change, and produce quality products.
Upcoming Events ........ Band Christmas Concert 7pm, Dec. 16th..... Half Days Dec. 19 & 20..... Winter Vacation Dec. 21st - Jan. 5th.
News & Announcements
August 29, 2019
Honor Roll 2nd Semester 2018-19
August 26, 2019
Daily Announcements
June 26, 2019
2019-20 Important Dates
CP Seniors..............
Attention Seniors & Families,
There was a lot of excitement at the senior meeting at school last week! We just want to remind you about some important dates coming up so that you don't miss out on the chance to place your cap and gown order. All seniors should have received their graduation packet at the senior meeting on Friday last week. Jostens will be back this Friday, December 13th during lunch to collect senior orders! This includes items such as cap and gowns, graduation announcements, grad party cards, class of 2020 apparel and more. There are extra packets available in the main office at school if you need one. Please make sure to visit the Jostens table Friday at lunch and turn in your senior graduation order. After Friday, you will be responsible to place your order online. The deadline for orders is December 21, 2019. If you would rather order online you can do by clicking the link below.