Welcome to Stoney Creek Elementary
Stoney Creek Elementary is an early elementary school implementing the "Leader in Me." Together with the "Leader in Me" we are working on growing kind hearts and minds while inspiring personal success!
The staff, parents, and educational community of Stoney Creek Elementary School are proud to welcome all who enter our school.
We are committed to teaching the academic and social skills necessary for life-long learning.
We will maintain a safe, nurturing environment in which we will provide a diverse and meaningful instructional program that enables all students to succeed.
PARENT TEACHER CONFERENCES
Parent-Teacher Conferences will be held virtually this school year on Tuesday, October 20, 2020 and Thursday, October 22, 2020. Please go to one of the links below, click on your child's grade level tab towards that top of the page and then pick your child's teacher (you may need to scroll down) on the left side and pick a time from there.
Sign Up Here: Tuesday, 10/20/20 Thursday, 10/22/20
Upcoming Events
Student Health Screener
Here are the Health Screener requirements before your students arrive at school or boards the bus.
Complete the Health Screener Form -
SCHOOL PICTURE RETAKES
Picture Retakes are scheduled for Friday, October 30, 2020. More information will be available in October.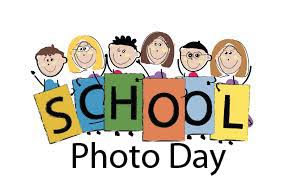 Calendar
School Closing/Delay Information
If for some reason our schools need to close due to weather issues please remember when checking the closings on TV or online that we are COMSTOCK PARK PUBLIC SCHOOLS.
IMPORTANT INFORMATION
Attendance Line 254-5600 *Press 2 or email cjost@cppschools.com.
Hours: 8:45 a.m. - 3:35 p.m.
*Drop off begins at 8:40 a.m. Students will go directly to their classrooms for breakfast.
Half Day Dismissal TBA
Office Hours 8:15 a.m. - 4:00 p.m.