Welcome to Stoney Creek Elementary
Stoney Creek Elementary is an early elementary implementing the "Leader in Me." Together with the "Leader in Me" we are working on growing kind hearts and minds while inspiring personal success!
The staff, parents, and educational community of Stoney Creek Elementary School are proud to welcome all who enter our school.
We are committed to teaching the academic and social skills necessary for life-long learning.
We will maintain a safe, nurturing environment in which we will provide a diverse and meaningful instructional program that enables all students to succeed.
Stoney Creek Mission:
Growing kind hearts & minds while inspiring personal success.
SUMMER FUN THINGS TO DO:
CP Cheer Clinics - See Flyer HERE.
Kent District Library - See Info HERE.
Upcoming Events
CALENDAR
JUNE
5 – ½ DAY OF SCHOOL
6 – ½ DAY OF SCHOOL, LAST DAY OF SCHOOL
WATCHDOGS
Donuts with Dads is Tuesday, May 28, 2019 from 10:00 - 11:00 a.m. at Stoney Creek. Following the fun we are hoping to get a few helping hands to help spread mulch around our building. Hope to see you there!!!!
Thanks to Cops and Doughnuts for the Donut donation for our Donuts with Dads!!!!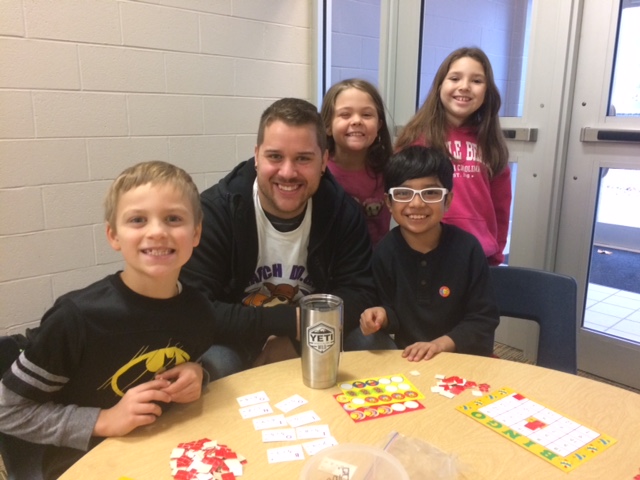 2019-2020 Returning Student Registration
Updating your student(s) information for the upcoming 2019/2020 school year is available online! You will use the PowerSchool Parent Portal to access the PowerSchool Registration to complete this process. It is important you complete the returning student registration by June 6th.This lets us know your student is planning to return to Comstock Park for the 19/20 school year and helps us to begin the process of scheduling students over the summer. Your student will not receive a class schedule or teacher assignment until the registration has been completed. If your student will not be returning next year, please send an email to lnava@cppschools.com with where your student plans on attending in the fall so we can remove their name from this list to avoid future reminders from being sent.
Stoney Creek Leader In Me
This month we are focusing on Habit #6 Synergize.
Annual Education Report
Stoney Creek Reminders
Doors open for breakfast at 8:10 am and for the playground area at 8:10 am.
IMPORTANT INFORMATION
Attendance Line 254-5600 *Option 1
Hours: 8:30 a.m. - 3:20 p.m. (2019-2020 School Hours will be 8:35 a.m. - 3:25 p.m.)
*Drop off is after 8:10 a.m. because we don't have playground supervision earlier.
Half Day Dismissal 12:00 p.m.
Office Hours 8:10 a.m. - 4:00 p.m.
Breakfast Time 8:10 a.m.