Welcome to Mill Creek Middle School
The mission of Mill Creek Middle School staff is to prepare students for adolescence and high school years while educating them to become life-long learners.
Mill Creek's Goals
End of year 8th grade students ready to take Algebra 1
All students proficient with grade level vocabulary
Clear and concise communication between school and home
Upcoming Events
COVID-19 Important Items
_______________________________________________
Hello,
Tomorrow (Wednesday, 5/27) we start with the new meal delivery and pick up schedule. See the times and locations below. We are only delivering meals on Wednesdays. You will receive 7 days worth of meals. We look forward to seeing you!
· York Creek Community Center 11:00AM-11:30AM
· Trailer Park West River Dr. 10:00-10:15AM
· Trailer Park North Side Post Dr. Offices Lower Parking Lot 10:15AM-10:30AM
· Trailer Park South Side Post Dr. Offices by Mailboxes and Circular Drive 10:00AM-10:15AM
· CPHS - Back Entrance 11:30AM-12:30PM
· CPHS - Back Entrance 4:30PM-5:30PM
· Stoney Creek by the office 11:00AM-11:30AM
Have a great day!
___________________________________________________
_________________________________________________________________
GOOGLE CLASSROOM CODES
Teacher Course Classroom Code
Olson, Tim All Math Classes uhgiek4
Olson, Tim 8th Science 6u5ej5n
Mohrhardt 8th Grade Social Studies bcg7v3e
Rybarczyk World History jv7owtt
Rybarczyk US History tgqkegh
Rybarczyk English 8 gwtvnmy
Nixon Spanish 1 - First hour 4p367ed
Nixon Spanish 1 - Second hour zqbjsce
Cummings 2nd Hour Math vnvzxar
Cummings 5th Hour Math lyzv6gj
Cummings Careers nukbv4t
Marlowe 6th grade Band typ5bcy
Marlowe 7th grade Band f2fe2vt
Marlowe 8th grade Band h25wtww
J. Thompson 1st hour Math 7A zk6izdn
J. Thompson 3rd hour Math 7C jai5mt7
J. Thompson 4th hour Math 7A giufrrv
J. Thompson 5th hour 8th Algebra dcwrekj
J. Thompson 6th hour Math 7A kt3g5b5
Butler 1st Hour Science - 8th ifwsxxj
Butler 3rd Hour Science - 7th z7sx346
Butler 3rd Hour Science - 8th odhpfip
Butler 3rd Hour Science - 8th i3rboi7
Butler 3rd Hour Science - 8th tpfzeve
Lucas SS6 - 1st Period xnkmyf2
Lucas SS6 - 2nd Period muyt373
Lucas SS8 - 3rd Period u2j2ksx
Lucas SS8 - 4th Period vuijtuc
Lucas SS8 - 5th Period 6hengbz
L.Thompson 6th Math - 1st hour uoatsyc
L.Thompson 7th Math - 2nd hour 7fwsph3
L.Thompson 8th Math - 3rd hour qa4b35h
L.Thompson 8th Math - 4th hour ps4lido
L.Thompson Pre-Algebra - 5th hour x2otxjt
Schneider 3rd t4wp4wf
Schneider 4th kbbbe6w
Schneider 5th l3awysy
Schneider 6th sju3ii6
E. Brown 6th Grade Pull out LA smbk6b3
Getter 6th grade pull out Math jub6a5i
Freeland PreAlgebra dv4jc6s
Freeland 6th Grade Computers ej66ush
Freeland 7th Computers hwg5kdk
Freeland 8th Computers cqgankl
England 1st Hour LA co7vsvk
England 2nd Hour LA zjf4spj
England 3rd Hour LA nvfwn3n
England 6th Hour LA zrjrpk2
English 1st hour 7th Grade LA ezczgb5
English 2nd hour 7th Grade LA 2llyr3j
English 4th hour 7th Grade LA kfqrxdz
English 5th hour 7th Grade LA g6c3cmd
English 6th hour 6th Grade LA towxbdr
Clay EL Newcomers 1st hr hxfbqbw
Clay Literacy Extensions 4th n3n5wk4
French 2nd Hour 6th Grade S zmlz6js
French 3rd Hour 6th Grade SS ecyjrzk
French 4th Hr 7th Grade SS czu726h
French 5th Hr 7th Grade SS rdtgmro
French 6th Hour 6th Grade SS kdjdajn
Goulooze 6,7,8-Art & Design dgqwwpn
Doehring 6th Grade Woodwinds g4tyf6m
Doehring 6th Grade Choir f36e7kg
Doehring 7th Grade Choir 365vvv6
Doehring 8th Grade Choir lu5kcou
Wohlford 1st Hour 7th Science sbhvuvh
Wohlford 2nd Hour 7th Science wlok6j5
Wohlford 5th Hour 7th Science zttolo6o
Wohlford 6th Hour 7th Science ixsg63z
Wohlford 3rd Hour 6th Science hwhkomw
Kluisza 1st Hour 8th Grade A.S. mhygwos
Kluisza 2nd Hour 7th Grade A.S. d4oaa3t
Swift 1st Hr 7th Grade ELA 3umse3l Last digit is a letter
Swift 2nd Hour 8th Grade ELA 63d3fy4
Swift 3rd Hour 8th Grade ELA 3yw5p27
Swift 4th Hour 8th Grade ELA 2knm6en
Swift 5th Hour 8th Grade ELA vu2iivn
Stump 1st hr. PE 8th grade 3ywaexs
Stump 2nd hr. PE 7th grade 3xz62wb
Stump 3rd hr. PE 8th grade 4mkqhw
Stump 5th hr. PE 6th grade rt3tw5b
Stump 6th hr, PE 7th grade sjwvchx
C. Brown 1st Hr. Science xcovdix
C. Brown 2nd Hr. Science vav2rgv
C. Brown 3rd Hr. Science hok75ks
C. Brown 6th Hr. Science llbyd72**The first 2 letters are lowercase "L"
____________________________________________________________

Comstock Park Public Schools - Athletic Department
We are very excited to announce that the Comstock Park Public Schools Athletic Department has partnered with FinalForms, an online forms and data management service. FinalForms allows you to complete and sign athletic participation forms for your students. The most exciting news is that FinalForms saves data from season-to-season and year-to-year, meaning that you will never need to enter the same information twice! FinalForms also pre-populates information wherever possible, for each of your students, saving you time.
You may review your data at any time to verify it is current. You will be required to sign your forms once per year and after any update.
Click on the Parent Playbook (attached) to get started in FinalForms. If you require any support during the process, scroll to the page bottom and click "Use Support".
We are asking that ALL parents of Mill Creek Middle School and Comstock Park High School athletes use FinalForms to register for spring sports.
Please register at: https://comstockpark-mi.finalforms.com and follow the prompts to create your account, create your students and sign your forms.
Thank you for your assistance in streamlining our paperwork processes at Comstock Park Public Schools..
CPPS Athletic Staff
_______________________________________________________
ALWAYS ACCEPTING BOX TOPS FOR EDUCATION OR
GET THE BOX TOPS APP & DESIGNATE MILL CREEK MIDDLE SCHOOL!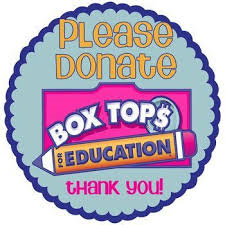 Mill Creek Entrances
Have you ever wondered "How do I get in that school? There are so many doors!" Hopefully the map below can help.
All students being dropped off before school and/or picked up after school should use the SCHOOL STREET parking lot. This is for all grades. No students should ever be dropped off or picked up in the Office parking lot.
The Betty Street parking lot is for buses only.
During the school day the only door that is unlocked is the Betty St office. Our office hours are 7:00 - 3:15.
Mill Creek Middle School
100 Betty Street NE
Comstock Park, MI 49321
Phone: (616) 254-5100
Fax: (616) 785-2464
Front Office

School Hours 7:30 - 2:20
Half Day Dismissal 10:50
Office Hours 7:00 - 3:15
Upcoming Events
MARCH
13 - 1/2 day for students, Staff Prof. Development
20 - End of 3rd Marking Period
24 - PAC Meeting, 6pm
24 - Choir Concert, 7pm @ HS
APRIL
3-10 - Spring Break - No School
13 - Students Return to school
Information about these events will appear to the right as it becomes available. These dates are subject to change.

Sports Schedules
*Updated 1/14/2020
(Subject to Revisions)