Welcome to Mill Creek Middle School
The mission of Mill Creek Middle School staff is to prepare students for adolescence and high school years while educating them to become life-long learners.
Mill Creek's Goals
End of year 8th grade students ready to take Algebra 1
All students proficient with grade level vocabulary
Clear and concise communication between school and home
Upcoming Events

ATTENTION MILL CREEK ATHLETES!!
We are very excited to announce that the Comstock Park Public Schools Athletic Department has partnered with FinalForms, an online forms and data management service. FinalForms allows you to complete and sign athletic participation forms for your students. The most exciting news is that FinalForms saves data from season-to-season and year-to-year, meaning that you will never need to enter the same information twice! FinalForms also pre-populates information wherever possible, for each of your students, saving you time. You may review your data at any time to verify it is current. You will be required to sign your forms once per year and after any update.
Click on the Parent Playbook (attached) to get started in FinalForms. If you require any support during the process, scroll to the page bottom and click "Use Support".
In order for your child to participate in sports during the 20-21 school year, you will need to register your child through FinalForms as soon as possible. Register at: https://comstockpark-mi.finalforms.com and follow the prompts to create your account, create your students and sign your forms.
*Please note that physicals completed after April 15, 2019 will be valid for the 20-21 school year with the completed health questionnaire per the MHSAA. The health questionnaire required by the MHSAA is attached here: Health Questionnaire. Please return the health questionnaire to the Mill Creek Office beginning on August 6, 2020. If you do not have a valid MHSAA physical from last year, you will need have one turned in to the Mill Creek Office before you will be able to participate in sports. MHSAA Physicals can be turned in to the Mill Creek Office beginning August 6, 2020.
*At this time, we are working on ways that our middle school student-athletes can participate in summer athletics. When we have finalized those plans, we will be sure to communicate those options to parents.
Thank you for your assistance & Go Panthers!
Mill Creek Athletics
__________________________________

Tips & Tools for Coping with Stress & How to Stay Organized:
*Resources for our families to ensure they are receiving the supports they need this summer. Flyers and information regarding the services available through Arbor Circle.
-----------------------------------------------------------------------------
Chromebook Distribution
If you have not signed the Chromebook Agreement, please go to the link below. If you are interested in purchasing Chromebook Insurance, there is also a link for that as well.
** Students - Please do not put your Chromebook charger in the case with the Chromebook! It can crack the screen!!

19/20 Yearbooks ARE IN!
Virtual Students - please stop in the Mill Creek office if you ordered a 19-20 Yearbook or if you would like to purchase one!
_______________________________________________________
ALWAYS ACCEPTING BOX TOPS FOR EDUCATION OR
GET THE BOX TOPS APP & DESIGNATE MILL CREEK MIDDLE SCHOOL!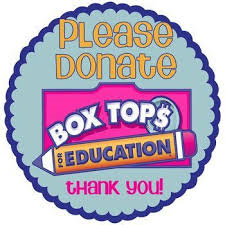 Mill Creek Entrances
Have you ever wondered "How do I get in that school? There are so many doors!" Hopefully the map below can help.
All students being dropped off before school and/or picked up after school should use the SCHOOL STREET parking lot. This is for all grades. No students should ever be dropped off or picked up in the Office parking lot.
The Betty Street parking lot is for buses only.
During the school day the only door that is unlocked is the Betty St office. Our office hours are 7:00 - 3:15.
Mill Creek Middle School
100 Betty Street NE
Comstock Park, MI 49321
Phone: (616) 254-5100
Fax: (616) 785-2464
Front Office

School Hours 7:40am - 2:30pm
Half Day Dismissal 11:00am
Office Hours 7:00am - 3:15pm
Upcoming Events
Information about these events will appear to the right as it becomes available. These dates are subject to change.

OCTOBER
23 - End of First Marking Period
26-30 - Halloween Spirit Week
NOVEMBER
9 - School Board Meeting, 7pm
25-27 - Thanksgiving Break - No School
Sports Schedules
(Subject to Revisions)
Updated 10/27/2020