Welcome to Mill Creek Middle School
The mission of Mill Creek Middle School staff is to prepare students for adolescence and high school years while educating them to become life-long learners.
Mill Creek's Goals
End of year 8th grade students ready to take Algebra 1
All students proficient with grade level vocabulary
Clear and concise communication between school and home
Upcoming Events

ATTENTION MILL CREEK ATHLETES!!
In order for your child to participate in sports during the 21-22 school year, you will need to register your child through Final Forms as soon as possible.
______________________________________________________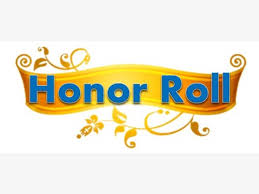 Principal's Honor Roll - Quarter 4
-----------------------------------------------------------------------------
_______________________________________________________________
GVSU Summer STEM Camps!
The GVSU Regional Math and Science Center is hosting remote STEM camps. Because of our generous sponsors we are able to offer these camps at no cost to participants.
sHaPe
Summer Health Activities and Professions Exploration (sHaPe) is a four-day remote day camp program designed to introduce students currently in the 7th and 8th grades to the health professions. The camp runs July 12-15, 2021.

Students will be given a kit to participate in hands-on activities to simulate skills used by health professions, gain medical knowledge, learn about personal health and fitness, and understand and develop compassion for those with disabilities. They will be meeting virtually with counselors and other campers to be guided through the activities and have fun! This is a great opportunity for students to learn about rewarding health careers.

For additional information and to register, www.gvsu.edu/shape/. The deadline to register for sHaPe is April 30.
_________________________________________________
Camp Invention: Recharge At-Home
Fuel the imagination of your future world-changer with our innovative and FUN hands-on STEM experience delivered right to your doorstep! In this high-energy adventure, kids build and test a launching device to overcome challenges while exploring fun physics concepts like trajectory and velocity.

For children entering grades K - 6
Leader-in-Training spots for grades 7 - 9 may be available.

Location: Enjoy camp from the comfort of home!

Program Dates: June 14-18, 2021
Program Times: 8:30 AM - 3:00 PM

More information and registration CLICK HERE!!
IMPORTANT INFORMATION
SUMMER MEALS AVAILABLE!
Families interested in receiving FREE meals for their children during the summer months please complete the following survey. Under this program, all meals will be FREE for anyone 18 and under or 26 and under with a disability. Meals will be provided Starting on June 9 through August 18, 2021. Comstock Park Public Schools will be providing 7 days of breakfast and lunch meals to all children interested in the program. This includes any siblings 18 and under that are home as well(siblings do not have to attend Comstock Park to qualify for meal program). Meal entrees will be a variety of cold and hot options that are easy to warm up. Meals will come with milk, fruit, juice, and veggies. All meals will follow the National School Lunch & Breakfast Program Regulations.
____________________________________________
Suggested Supply List for Mill Creek Middle School
The following are some basic supplies that will be needed for middle school. Some supplies may need to be replaced throughout the year.
Each teacher will distribute a specific supply list for their class in the fall.

 4 - 1.5 inch 3-ring binders (One for each core class)
 5 Spiral notebooks (Math, Science, Social Studies, 2 for Language Arts)
 3 Book Covers (Math, Science, Social Studies)
 High quality #2 pencils or mechanical pencils - all assignments must be completed in pencil!
 RED Correcting Pens
 Colored pencils
 Glue Sticks
 Erasers
 TI-30xIIS calculator (Math)
 Ruler & Protractor (for at home)
 Dry Erase Markers and an eraser (a clean sock works great!)
 Headphones
____________________________________________________
Returning Student Registration
Log into your Powerschool Parent Account and click on "Forms" in the left menu making sure to click "Submit" at the bottom of each page. Your returning student will not be scheduled for classes next year until the registration has been completed. If you should have any questions please contact Lisa Nava via email at lnava@cppschools.com
______________________________________________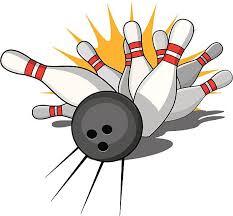 The Kids Bowl Free Summer Bowling Program is available in our community and we thought that your family might enjoy this great deal. Each child receives 2 FREE Games of Bowling Every Day All Summer and last summer over 2,800,000 kids enjoyed this great program.

Here's How You Can Register Your Children/Family

Go to https://www.kidsbowlfree.com/all_centers.php
Click on the State and then select the bowling center that you'd like to participate at. Westgate in CP is one of the choices!
Register your children to receive Free Bowling all summer long
Sign up the adults and/or older children for the optional Family Pass which allows up to 4 adult family members including parents, grandparents, or older siblings to join in the bowling fun.
_______________________________________________________________
Mill Creek Entrances
Have you ever wondered "How do I get in that school? There are so many doors!" Hopefully the map below can help.
All students being dropped off before school and/or picked up after school should use the SCHOOL STREET parking lot. This is for all grades. No students should ever be dropped off or picked up in the Office parking lot.
The Betty Street parking lot is for buses only.
During the school day the only door that is unlocked is the Betty St office. Our office hours are 7:00 - 3:15.
Front Office
Gus Harju

Principal
Jodi Ryan

Secretary
Robert Hurt

Dean of Students
Heather Barnard

School Counselor
Emily Garneau

Faculty

School Hours 7:40am - 2:30pm
Half Day Dismissal 11:00am
Office Hours 7:00am - 3:15pm
Upcoming Events
Information about these events will appear to the right as it becomes available. These dates are subject to change.

JUNE
8 - 1/2 Day of School, Dismissal @ 11:00AM
8 - Virtual Student Chromebook Return (12:00pm-5:00pm)-School St Entrance
9 - 1/2 Day of School, LAST DAY OF SCHOOL, Dismissal @ 11:00AM
16 - Last Day MCMS Office is open
AUGUST
24 - First Day of School!
Sports Schedules
(Subject to Revisions)