Welcome to Mill Creek Middle School
The mission of Mill Creek Middle School staff is to prepare students for adolescence and high school years while educating them to become life-long learners.
Mill Creek's Goals
End of year 8th grade students ready to take Algebra 1
All students proficient with grade level vocabulary
Clear and concise communication between school and home
Upcoming Events

ATTENTION MILL CREEK ATHLETES!!
In order for your child to participate in sports during the 20-21 school year, you will need to register your child through FinalForms as soon as possible.
*Please note that physicals completed after April 15, 2019 will be valid for the 20-21 school year with the completed health questionnaire per the MHSAA. The health questionnaire required by the MHSAA is attached here: Health Questionnaire. If you do not have a valid MHSAA physical from last year, you will need have one turned in to the Mill Creek Office before you will be able to participate in sports.
______________________________________________________

Tips & Tools for Coping with Stress & How to Stay Organized:
*Resources for our families to ensure they are receiving the supports they need . Flyers and information regarding the services available through Arbor Circle.
-----------------------------------------------------------------------------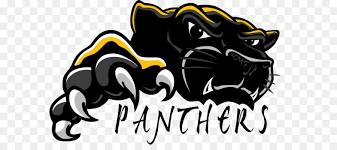 _______________________________________________________________
The Gifted and Talented Education (GATE) office at Michigan State University provides a number of accelerated academic programs for gifted students in grades 3-11.
The 1, 2, 3's of GATE:
1. Check out the GATE 2021-2022 PROGRAM GUIDE. It describes in full detail all the opportunities that we offer through the University.
2. Applications open now for summer and fall 2021 programs. Start your application now!
3. RSVP now for the upcoming GATE Summer Programs Virtual Info Sessions
*The Summer Programs Virtual Info Session is scheduled for March 21, 2021, with a RSVP Deadline of March 17.
Lastly, MSU GATE offers CogAT testing online and in-person. Register here for the CogAT.
Program times, dates, and locations are tentative and may change due to MSU COVID-19 restrictions. MSU youth programs, as defined by the MSU Youth Programs policy, are recommended to not occur in-person on the MSU campus, at satellite MSU venues, or off-campus until further notice. MSU youth programs may continue to operate through remote and/or online instruction. Please check back here periodically for the most up-to-date information.
IMPORTANT INFORMATION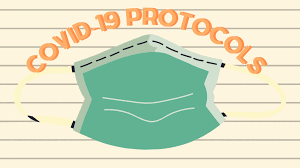 PLEASE STAY HOME AND CONTACT YOUR HEALTHCARE PROVIDER IF YOU CHILD HAS ONE OF THE FOLLOWING:
New Cough
Loss of taste or smell
Shortness of breath
OR TWO OF THE FOLLOWING:
Fever (measured or subjective)
Chills
Headache
Extreme Tiredness/Fatigue
Sore throat
Congestion or runny nose
Body Aches
Nausea/vomiting or Diarrhea
**If your child meets the criteria above, all siblings and household members must also remain home**
In order to Return to school:
One of the following must be met:
A Note from a provider stating other diagnosis
A Negative COVID Test
or they must stay out for 10 days from symptom start date.
If your child's provider orders a COVID test, please call the school and inform them. The school will need documentation of test results or provider visit.
________________________________________________
Kent ISD Career Connection Information
**************************************
P3: Professional Pop-Up Panel
Virtual!

During P3: Professional Pop UP Panel sessions, you will get a chance to meet and chat with Professionals of Color to learn about overcoming obstacles and achieving success. Sessions are 40 minutes and feature professionals from various career pathways so students can explore a variety of options. As Chris Webber stated "You can't be something until you see it"!
Click here for more information & to register!
________________________________________________________________
Talk & Tour Career Series - Virtual!

Our Talk & Tours allow students to get a brief insight into different job clusters allowing them to explore employers, talk to professionals and take a virtual tour.
Click here for the full schedule & to register!
________________________________________________________________
Grand Rapids Police Department Explorer Program

The Explorer program is open to students between the age of 14-20 who would like to learn more about a career in law enforcement. This program combines classroom training with hands on scenario and tactics training. This program is free to participate in. Please see the attached flyer for more information. Applications are being taken through Jan 31, 2021. You can apply through the website https://www.joingrpd.com/youth-programs or contact us at 616-456-3301 or grpdrecruiting@grcity.us for questions.
_______________________________________________________________
ALWAYS ACCEPTING BOX TOPS FOR EDUCATION OR
GET THE BOX TOPS APP & DESIGNATE MILL CREEK MIDDLE SCHOOL!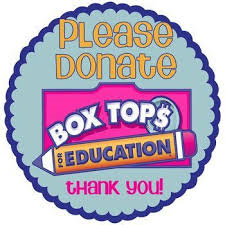 Mill Creek Entrances
Have you ever wondered "How do I get in that school? There are so many doors!" Hopefully the map below can help.
All students being dropped off before school and/or picked up after school should use the SCHOOL STREET parking lot. This is for all grades. No students should ever be dropped off or picked up in the Office parking lot.
The Betty Street parking lot is for buses only.
During the school day the only door that is unlocked is the Betty St office. Our office hours are 7:00 - 3:15.
Mill Creek Middle School
100 Betty Street NE
Comstock Park, MI 49321
Phone: (616) 254-5100
Fax: (616) 785-2464
Front Office

School Hours 7:40am - 2:30pm
Half Day Dismissal 11:00am
Office Hours 7:00am - 3:15pm
Upcoming Events
Information about these events will appear to the right as it becomes available. These dates are subject to change.

MARCH
8-12 - Winter Spirit Week
9 - Parent/Teacher Conferences (via phone)
11 - Winter 2 Sports Pictures
12 - End of 3rd Marking Period
12 - 1/2 Day of School, Dismissal @ 11AM
APRIL
2 - 11 - NO SCHOOL, Spring Break
12 - Students return to school