Welcome to Mill Creek Middle School
The mission of Mill Creek Middle School staff is to prepare students for adolescence and high school years while educating them to become life-long learners.
Mill Creek's Goals
End of year 8th grade students ready to take Algebra 1
All students proficient with grade level vocabulary
Clear and concise communication between school and home
Upcoming Events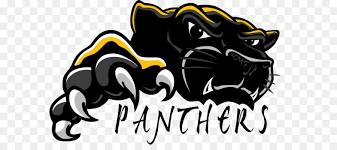 ATTENTION MILL CREEK ATHLETES!!
**Pre Participation Physicals being offered to incoming 6th-12th graders for 2022-2023 School Year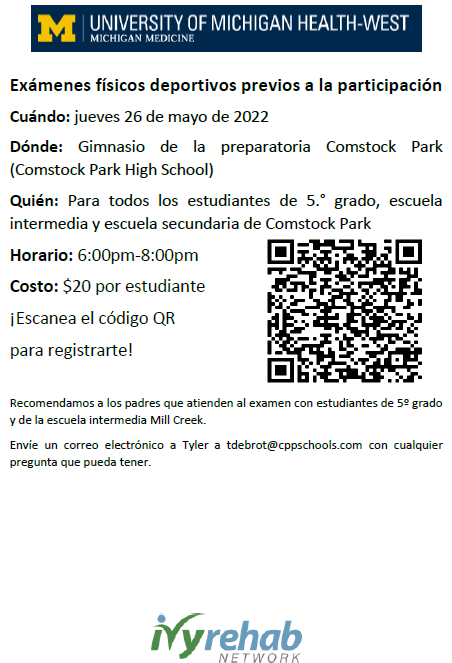 REMINDER that all athletes must be registered into Final Forms before they may practice. This includes an athletic physical signed by a physician and dated after April 15, 2022. A student-athlete CANNOT participate/practice until they are registered-NO EXCEPTIONS! The link is listed here - www.comstockpark-mi.finalforms.com
Please feel free to contact the coaches at any time for more information or you can contact Robb Hurt, Mill Creek Athletic Director at rhurt@cppschools.com or 616.254.5108 or Leisha Emmorey, Athletic Secretary at lemmorey@cppschools.com or 616. 254.5238.
Please contact us at (616) 254-5100 if you have any questions.
*********************************

JUNE 3 - Half Day of School - Dimissal @ 11:00am!
IMPORTANT INFORMATION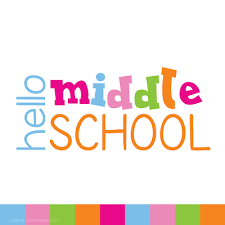 Information for our Upcoming 6th graders for 22-23 School Year
**View the Slide Show from the Orientation Night HERE
_________________________________________________________
****************************************
"Energizing Our World" Camp at GVSU
Energizing Our World is a four-day camp designed to spark interest in renewable energy. Students will participate in activities that provide hands-on experiences with a variety of renewable energy sources. This hands-on camp includes activities such as building a wind turbine, experiencing hydropower, experimenting with solar power, and utilizing more renewables in our environment. Participants will work to prepare themselves to become STEM Ambassadors in their community.
PLEASE CLICK HERE FOR MORE INFORMATION OR TO SIGN UP!
*****************************************
KENT ISD Career Connection
______________________________________
Career Chats-
Career Chats are designed to provide 7-12 grade students a virtual opportunity to meet real professionals employed in real jobs. This series of 30-40 minute sessions will highlight professions from a variety of career pathways, giving students the opportunity to learn more about a career of interest, or to explore new options. Click HERE for the full line-up and to register!
Upcoming Sessions:
May's focus is HOT Jobs - In demand occupations

Thursday, May 12
Kevin Doenier- Carpenter

Tuesday, May 17
Abby Langenberg- Director of Construction
Career Chats - Virtual - Tuesdays/Thursdays 3:30pm - 4:00pm
________________________________
Recorded career videos are now available for student, parent and educator use!

Kent ISD Career Readiness pivoted early in the pandemic and started hosting live virtual career conversations with local employers.
These events were recorded and are accessible via a search engine tool on our website.
These 30–60-minute career conversations will help educate students, parents and educators about in-demand careers and also expand their knowledge of opportunities with local employers.
Search by a variety of criteria including Career Pathway, Program, Age Group and more.
Check them out at KentISD.org/CareerVideos
For more detailed program information, visit our Student & Parent Events main page.
_________________________________
Community Events

Pathways to Policing
The Grand Rapids Police Department is excited to announce the Pathways to Policing Program is accepting applications. Pathways to Policing, running July 18-22, 2022 is open to any member, or alumni, of Boys & Girls Clubs of Grand Rapids Youth Commonwealth, ages 13 to 20, and is FREE of charge. If you are not a current member, or alumni, and would like to participate, you need to complete a membership form and pay the $5.00 annual fee. If you have any questions please contact Ofc Javo'n Sanders at jsanders@grcity.us and check into the program at www.bgcgrandrapids.org
Spark Success
The goal of Spark Success is to help parents understand the many paths students can take to a rewarding career.
The organizers of Spark Success recognize the value of all career pathways and the demand for skilled workers across a wide variety of emerging industries.
Over the first half of 2021, an average of 49,000 jobs were posted online per month across West Michigan – more openings than qualified people to fill them!
Click here to find the resources you need to help guide your students toward success
________________________________________
Summer Learning Opportunities

Summer camps are BACK! We've assembled a comprehensive list of academic camps to help students explore an area of interest. Camps serving PreK – 12th grade, in a wide variety of subject areas, are available. Check out our list of local summer programs here!
Mill Creek Entrances
Have you ever wondered "How do I get in that school? There are so many doors!" Hopefully the map below can help.
All students being dropped off before school and/or picked up after school should use the SCHOOL STREET parking lot. This is for all grades. No students should ever be dropped off or picked up in the Office parking lot.
The Betty Street parking lot is for buses only.
During the school day the only door that is unlocked is the Betty St office. Our office hours are 7:00 - 3:15.

School Hours 7:40am - 2:30pm
Half Day Dismissal 11:00am
Office Hours 7:00am - 3:15pm
Upcoming Events
Information about these events will appear to the right as it becomes available. These dates are subject to change.

May
18 - Wacky Wednesday - Panther Pride Day
18 - Walk-A-Thon
19 - 7th Grade to AJ's
24 - Awards Ceremonies (6th -10am, 7th - 1pm, 8th -6pm)
25 - Wacky Wednesday - Patriotic Day
25 - Student Leadership to Whitecaps
25 - 5th Graders Visit (during school day)
26 - Sports Physicals @ HS - 6pm-8pm
27 - 6th Grade to AJ's & 8th Grade to MI Adventure
30- No School, Memorial Day Holiday
31 - Chromebook Check-In
June
2 - 1/2 Day of School - Dismissal @ 11am
3 - 1/2 Day of School, LAST DAY OF SCHOOL! - Dismissal @ 11am