Welcome to Pine Island Elementary!

Pine Island Elementary currently houses the third-fifth grade population for Comstock Park Public Schools.
Thanks for inviting us to share in your child's educational journey. This is an exciting time for your family and we are honored to be a part of your experience. Throughout your time here, you'll discover many facets of excellence, all of which, we hope, will lead you to agree that Pine Island truly is a place where we grow leaders!
Upcoming Events
April 2021
April 2, Friday - NO SCHOOL- SPRING BREAK
April 5-9 - NO SCHOOL - SPRING BREAK
April 12, Monday- School Resumes
April 30, Friday- PTO Reading Logs Due
May 2021
May 31, Monday- NO SCHOOL - Memorial Day
School Information
CP Education Foundation Fundraisers
Spring Basket Virtual Auction
Check out the beautiful baskets donated by area businesses and community members. The flyer is attached with full details.
The auction opens March 24th at 8AM and Closes March 29th at Noon.
Hacking for Education Golf Scramble - 5/23
Gather your friends, family and colleagues, it is time to play some golf! See the attached flyer for full details. The fun afternoon includes a great steak dinner!
Pine Island Elementary Spirit Wear Ordering: NOW - March 31, 2021
https://www.pineislandspiritwear.com/
CHROMEBOOK USAGE AND INSURANCE
Please go onto this form to read about the appropriate usage of these devices and to purchase insurance if you would like to:
https://docs.google.com/forms/d/e/1FAIpQLSdU1HvjGoh9AzUgVEeE9-DAX8lrSseqDb3FUWtlBhoapR70vg/viewform?usp=sf_link
If you need any assistance, you can contact our tech department at 616-254-5118 or email techsupport@cppschools.com
Reminders....
Just a reminder that ALL students will be required to wear masks (unless we have a signed doctor statement) at all times except recess and eating.
There will be NO MICROWAVES available in the cafeteria during lunch times.
Breakfast and Lunch for ALL STUDENTS is FREE for the entire school year. If you have not completed a lunch account application this year, please do so at: https://www.lunchapp.com
Newsletters
Reading Minutes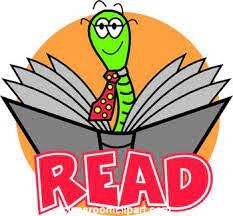 We love young readers! To encourage reading at home as well as school, the PTO is once again sponsoring the Reading Minutes program for grades 1-5th. Your student can earn rewards for independent reading, listening to audio books, and by having an adult or sibling read to them!
*Every sheet turned in earns a prize, 2 sheets per collection date for a total of 8 prizes. Completion means your student has read at least 1,600 minutes! That's quite an accomplishment!
*Sheets are 200 minutes for grades 1-2 & 300 minutes for grades 3-5.
*Sheets will be collected on Nov 20th, Dec 11th, Jan 29, Feb 26, March 26, April 30.
*Prizes will be distributed approximately one week after collection dates.
*Virtual students may submit sheets via email to comstockparkpto@gmail.com and prize pick up will be from Pine Island lobby.
Please make sure the student's name and teacher are clearly written on each sheet. If you have any questions, please contact us at comstockparkpto@gmail.com or through our Facebook Page Comstock Park PTO.
New Pick Up/Drop Off Procedures:
During the School Day
Pine Island NEW PROCEDURE FOR student pick up/drop off (Or dropping off any items)
There is a laptop located in the foyer.
You can type your child's name, your name, and reason for pick up or drop off. Please use the sanitizing wipes provided to wipe down the device after you are done using it.
We will allow the student to enter the office or we will call the student down to leave. We ask that you stay in the foyer.
If you are dropping off any items for your child, please leave them on the table with your child's name attached to the item (post it notes provided). It will be delivered to your child.
End of Day Dismissal Pick Up
At the end of the day, we are asking that if your child is being picked up by someone that they line up in our parent loop. (If your child is NOT an everyday pick up, please call the office by 2:30pm to let us know)
You have been supplied with 3 color coded name tags with your child's last name (let us know if you need more). Helpful to store one in your glovebox!
Whoever is picking up your child needs to display one of the tags in their window/dashboard.
Our staff will radio in for your child and the student will come out to the car.
If you do not have your tag, you are being asked to go to the front office and check your child out.
2020-2021 School Year Calendar
2/15, 2/16/21- Monday & Tuesday -No School - Winter Break
3/12/21 - Friday - 1/2 Day
4/2-4/9/21-Spring Break
4/12/21- Monday - School Resumes
5/31/21- Monday - No School-Memorial Day
6/8/21- Tuesday - 1/2 Day
6/9/21- Wednesday - 1/2 Day/ Last Day of School
Attendance Hot Line 254-5502
School Hours 8:30 am - 3:20 pm
Arrival/Doors Open at - 8:25 am
Tardy Bell - 8:40am
Half Day Dismissal at 11:50 am
Office Hours 7:30 am - 4:00 pm
Lunch/Recess:
5th Grade: 10:50 am - 11:40 pm
4th Grade: 11:45 am - 12:35 pm
3rd Grade 12:40 am - 1:30 pm
Board of Education
Ted Spangenberg is the Pine Island Building Liason for the 2020-2021 school year.
PBIS Information
School Supplies