Welcome to Pine Island Elementary!

Pine Island Elementary currently houses the third-fifth grade population for Comstock Park Public Schools.
Thanks for inviting us to share in your child's educational journey. This is an exciting time for your family and we are honored to be a part of your experience. Throughout your time here, you'll discover many facets of excellence, all of which, we hope, will lead you to agree that Pine Island truly is a place where we grow leaders!
Upcoming Events
October 2020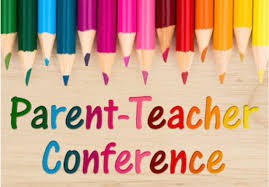 Our Fall Parent/Teacher Conferences will be virtual. Your child's classroom teacher will contact you with a sign up. They will be conducting these conferences on Wednesdays during the month of October and on Thursday 10/15 in the evening 4-7:30. We hope to be back to face to face in the spring but please take the opportunity to meet with your child's teacher to get caught up on where they are right now.

HALLOWEEN UPDATE
This school year is definitely unique and when it comes to Halloween, we needed to make a few changes. We will not be able to have any parents attend the school for any parades or parties and we also cannot have students changing in and out of costumes during the day. Therefore, we will be celebrating Halloween by having a Halloween spirit week the last week of October. We will also be providing a school wide drink and treat. If you would like to contribute towards the school wide treat - please send it in an envelope Attn: Mrs. Reehl re: Halloween with your child.. Our teachers and staff will make this a great school wide celebration !
HALLOWEEN SPIRIT WEEK:
Monday, October 26- Halloween attire day - wear something Halloween associated
Tuesday, October 27- Black and Orange day- wear black and orange
Thursday, October 29- Crazy Halloween Hair
Friday, October 30- simple Halloween costumes (no props or masks) or Halloween attire

PINE ISLAND PUMPKIN PATCH
It's that time for our annual Pine Island Pumpkin Patch. This year, our pumpkin patch will be virtual. If you would like to submit an entry, please follow the directions below:
1. Pumpkins may be decorated in any fashion (carved, painted, dressed up)
2. Any Pine Island student is eligible to enter. Family members are encouraged to assist the student . We feel this is a family event.
3. Entries will be taken virtually. Please send a photo of your pumpkin to sreehl@cppschools.com between Monday, October 26 and Wednesday, October 28 (by 6pm).
4. When sending the photo- please only send a picture of the pumpkin- do not include the student or any family members in the photo. In the email subject- please state PUMPKIN CONTEST and in the email include the student's name and teacher.
5. Pumpkins will be judged by the end of the week and photos will be displayed on the Pine Island Facebook page.
November 2020
11/25-11/27/2020-NO SCHOOL - Thanksgiving Break
School Information

Please remember to fill out the daily screener for your students EVERYDAY! This allows us to make sure all students are feeling well when they come to school. If you do not complete it, we have to pull your child out of class and complete with them.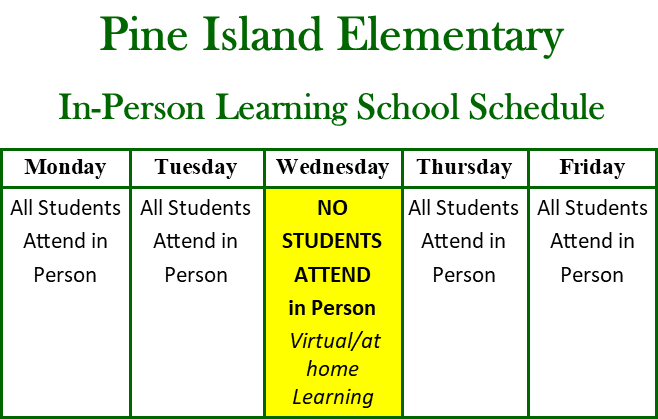 (Wednesdays will still be a virtual/at home learning day so the building can be deep cleaned).
At this time, we are supplying all of our 100% virtual students with Chromebooks. If you have indicated that you need a device for our hybrid model, we hope to have those in soon.
Just a reminder that ALL students will be required to wear masks (unless we have a signed doctor statement) at all times except recess and eating.
There will be NO MICROWAVES available in the cafeteria during lunch times.
Breakfast and Lunch for ALL STUDENTS is FREE until DECEMBER 31st. If you have not completed a lunch account application this year, please do so at: https://www.lunchapp.com
Pine Island Elementary Receives the Building Healthy Communities Grant for the 2020-2021 School Year
Pine Island has received the Building Healthy Communities grant for the 2020-2021 school year. This prestigious grant is awarded each year to 30 schools across the state of Michigan and focuses on helping students to develop healthy eating and exercise habits. In addition to classroom and PE curriculum, our school will receive physical activity break ideas, parent materials to encourage healthy choices at home, and PE and Recess equipment. Watch for this to start in October!!
Newsletters
New Pick Up/Drop Off Procedures:
During the School Day
Pine Island NEW PROCEDURE FOR student pick up/drop off (Or dropping off any items)
There is a laptop located in the foyer.
You can type your child's name, your name, and reason for pick up or drop off. Please use the sanitizing wipes provided to wipe down the device after you are done using it.
We will allow the student to enter the office or we will call the student down to leave. We ask that you stay in the foyer.
If you are dropping off any items for your child, please leave them on the table with your child's name attached to the item (post it notes provided). It will be delivered to your child.
End of Day Dismissal Pick Up
At the end of the day, we are asking that if your child is being picked up by someone that they line up in our parent loop. (If your child is NOT an everyday pick up, please call the office by 2:30pm to let us know)
You have been supplied with 3 color coded name tags with your child's last name (let us know if you need more). Helpful to store one in your glovebox!
Whoever is picking up your child needs to display one of the tags in their window/dashboard.
Our staff will radio in for your child and the student will come out to the car.
If you do not have your tag, you are being asked to go to the front office and check your child out.
2020-2021 School Year Calendar
11/25-11/27/20- Wed-Friday - No School -- Thanksgiving Break
12/17/20- Thursday - 1/2 Day
12/18/20 - Friday - 1/2 Day End of Semester
12/21/20-1/1/21 - No School- Holiday Vacation
1/4/21- Monday - School Resumes
1/22/20- Friday- 1/2 Day
2/15, 2/16/21- Monday & Tuesday -No School - Winter Break
3/12/21 - Friday - 1/2 Day
4/2-4/9/21-Spring Break
4/12/21- Monday - School Resumes
5/31/21- Monday - No School-Memorial Day
6/8/21- Tuesday - 1/2 Day
6/9/21- Wednesday - 1/2 Day/ Last Day of School
Attendance Hot Line 254-5502
School Hours 8:30 am - 3:20 pm
Arrival/Doors Open at - 8:25 am
Tardy Bell - 8:40am
Half Day Dismissal at 11:50 am
Office Hours 7:30 am - 4:00 pm
Lunch/Recess:
5th Grade: 10:50 am - 11:40 pm
4th Grade: 11:45 am - 12:35 pm
3rd Grade 12:40 am - 1:30 pm
Board of Education
Ted Spangenberg is the Pine Island Building Liason for the 2020-2021 school year.
PBIS Information
School Supplies