Coronavirus (COVID-19)
Communications
Key Changes:
Students who are identified as a close contact will not be required to quarantine, UNLESS they reside with a person who has tested positive for COVID-19.
Families will continue to be notified if their student is considered to be a 'close contact' with a positive case at school. However, unless the student becomes symptomatic or resides with a person who has tested positive for COVID-19, they will not be required to quarantine.
Students must continue to complete the daily health screener. If a student exhibits COVID-19 symptoms, they must stay home from school.
Students that exhibit the symptoms of the virus in school will be sent home.
Latest Updates and Resources
If your student will be coming to Comstock Park building(s) or ground(s), they will need to fill out the following screener.
Testing offered through local School Districts: (For Symptomatic or Exposed)
Grand Rapids, Wyoming and Sparta locations will test ALL students, staff and family of ALL schools / Districts.
Here is the link to register for testing. Times and locations are included on this site. https://app.acuityscheduling.com/schedule.php?owner=17669624&appointmentType=19751045

For other testing avenues please see the Tip Sheet linked here: How to Schedule a COVID 19 Test
What does it mean to be exposed or a close contact?
Within 6 feet of that person for 15 minutes or more. This exposure would be up to 2 days before their symptoms started or 2 days before they were tested for COVID-19.
Individual exposures added together over a 24-hour period (e.g., three 5-minute exposures for a total of 15 minutes).
You provided care at home to someone who is sick with COVID-19.
You had direct physical contact with the person (hugged or kissed them).
You shared eating or drinking utensils.
They sneezed, coughed, or somehow got respiratory droplets on you.
Quarantine or isolation: What's the difference?
Quarantine keeps someone who might have been exposed to the virus away from others.
Isolation keeps someone who is infected with the virus away from others, even in their home.
What if I've Had COVID Before?
People who have tested positive for COVID-19 within the past 3 months and recovered do not have to quarantine or get tested again as long as they do not develop new symptoms. People who develop symptoms again within 3 months of their first bout of COVID-19 may need to be tested again if there is no other cause identified for their symptoms.
What if I have been vaccinated?
Those who have been fully vaccinated (2 weeks post 2nd dose of vaccine), and within 90 days of vaccine), will not need to quarantine if in close contact.
Please see linked Health Department Testing Algorithm for more detail: KCHD Testing Algorithm and Protocol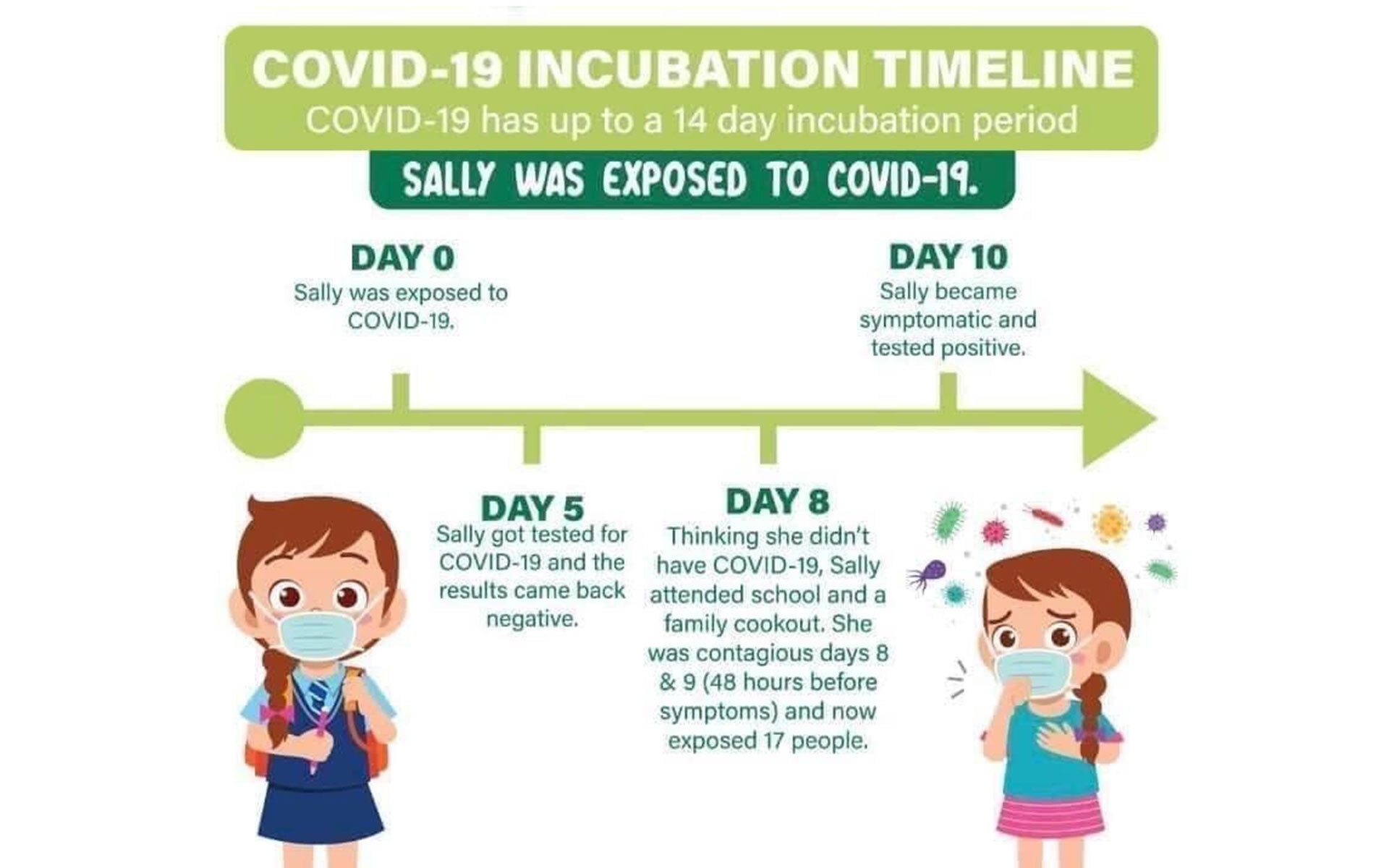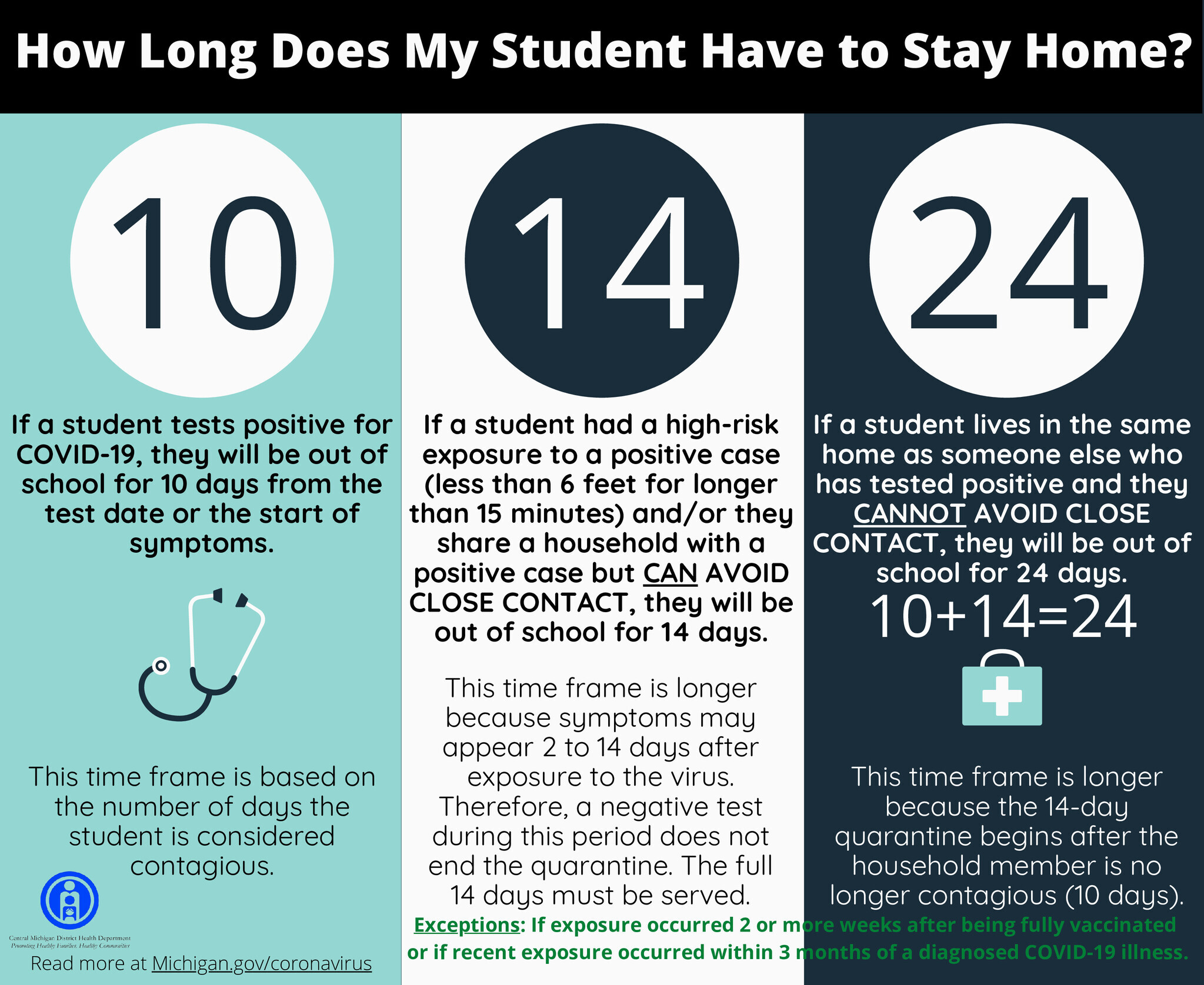 In partnership with the Kent County Health Department, Kent ISD has launched a COVID-19 dashboard. This dashboard is meant to provide parents, educators and the general public with transparency on confirmed COVID-19 cases in our local schools and districts. Numbers will be updated on a weekly basis throughout the school year with data directly from the Kent County Health Department.
Heather Norman

Send me a message
101 School St NE
Comstock Park MI 49321
hnorman@cppschools.com